Student | Teen INSIGHT Inventory
The Key to Improving People Skills is Self-Knowledge
The INSIGHT Inventory was designed from inception as a training self-discovery instrument to get teenagers actively involved in leadership, communication and team building programs.
The INSIGHT Inventory teaches teens to see their own strengths as well as see other people's strengths. In this way, teens build self-respect as well as respect for others; whether people have similar or different personality styles from them.
The Student/Teen INSIGHT Inventory is a personality assessment used in classes, seminars and workshops to help teens:
Identify and understand their personality traits
Discover the strengths associated with each trait
Learn how stress and environments (school, home and hanging out with friends) affects their behavioral style
Flex (temporarily adapt) their style to improve communication with others
The basic program can be presented in as little as one hour. However, with the discussion activities and skill building exercises it can become a half or full day workshop. The Teen INSIGHT Inventory is used in programs such as:
Interpersonal skills
Communication
Team building
Leadership
Conflict resolution
Career planning
Counseling
One-to-one coaching
View the components of the Student | Teen INSIGHT Inventory.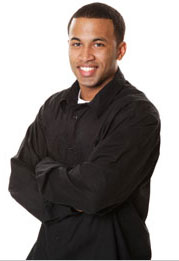 Instructor certification is NOT  required to use the Student | Teen INSIGHT Inventory.
Any teacher, youth leader, or counselor can successfully present the material using the step-by-by guide in the Facilitator's Tool Kit.
Organizations that use the Student | Teen INSIGHT Inventory:
ABCLA
Cedars Youth Services
Estes Park Church of Christ
Hiram College
Oklahoma Army National Guard
People to People Ambassador Program
St. Christoper's School
UALR Children International