Youth Program Outlines
Facilitators love the versatility of the Student/Teen INSIGHT Inventory. The basic program can be presented in as little as one hour. However, with the discussion activities and skill building exercises it can become a half or full day workshop.
Because it is strength-focused, self-scoring and easy-to-use it is incorporated into numerous youth programs.
We have provided outlines for the topics most often presented: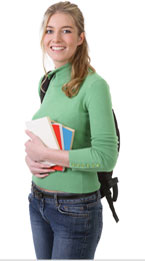 Instructor certification is NOT  required. Any teacher, youth leader, or counselor can successfully present the material using the Facilitator's Tool Kit.